Frequently Asked Questions

How long do I have to sign up for?
Our leases are month to month, so no long term contracts or commitments are required.
Are there any hidden fees?
No, we do not require a security deposit or an administration fee.
How can I make a payment?
Payments can be mailed, dropped off at the office, or we can set up automatic credit card payments. We accept all major credit cards, except for American Express.
How much notice must I give before I move out?
We require a 30 day notice upon moving out.
How do I get into the storage facility?
When you rent a unit or vehicle space, you get to choose a gate code that you can use to enter and exit the facility.
Are the units easy to access?
Yes! Our self storage units all have drive-up access and our RV & Boat  lots are very spacious to allow for easy parking and maneuvering.
Did we answer your questions?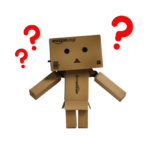 If not, you can submit a question below, or give us a call!
What is required to rent a self storage unit?
A copy of a valid driver's license, first month's rent, and a lock for your unit.
A current copy of your registration and insurance are required when storing a vehicle.
What size units do you have?
We have sizes to fit all needs.
Check our Price List for unit sizes and prices.
How do I know which size unit to rent?
Our Size Chart provides a helpful description of how much each unit can hold. Also, you can ask our knowledgeable staff and they will direct you toward the unit that best fits your needs.